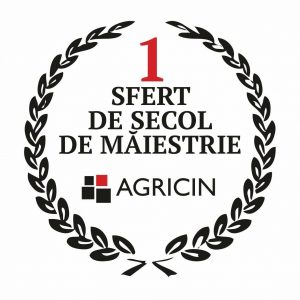 Since 1993, Agricin masterfully processes natural stone and transforms it into perfect pieces.
Through digital technological processes, ultimate know-how , manpower implemented at the highest level due to tradition, Agricin is an expert in making perfect products and elements from natural materials such as marble, granite, quartet, andezite, onix, gemstones materials or other modern materials, some of them having an unique character.
Based on the expertise and know-how acquired in over 28 years of activity, perfect products from natural and sintered stone manufactured today in Agricin cover the entire sphere of interior and exterior design: professional table tops • kitchen countertops • bar countertops • bathroom countertops • window sills • stair systems • LED backlit ornamental panels • water curtain walls • fireplaces • DIY wine bar • openbook floors or special shapes • fronts for furniture • unique natural stone paintings • lighting fixtures • historical monuments • decorative objects • facade elements • alleys and garden tiles • cubic and ornamental stone for landscaping, etc..
Everyone who interacts with us will be advised to make the best decision, to satisfy his needs and desires in the best value for money due to the complex consulting process created by Agricin.
Agricin Stone Gallery
the most spectacular collectionţie of natural rocks.
For over 28 years, AGRICIN develops its own products, interior design projects and complete solutions for its clients, encouraged by creativity and inspired by nature. We want to bring more harmony and innovation into your life., offering you the most interesting products and the most efficient services, to the highest quality standards. We don't make your life better, but we promise that we will make a considerable contribution to improve it.

Exhibition / showroom spaces





A quarter of a century of Agricin was honored by opening one unique Shoowroom in Southeastern Europe!
Agricin is one 100% Romanian business who recently crowned over 28 years of activity with the inauguration of AGRICIN SHOWROOM – one of the largest concepts on the market in South East Europe in the field of natural stone products.
We invite you to the Agricin Showroom to see that the impossible becomes possible. Together we create perfect products from natural stone and other complex materials such as kitchen countertops, bathroom, bar, reception, interior stairs, sills, backlit ornamental walls, wine cellar and other unique products.