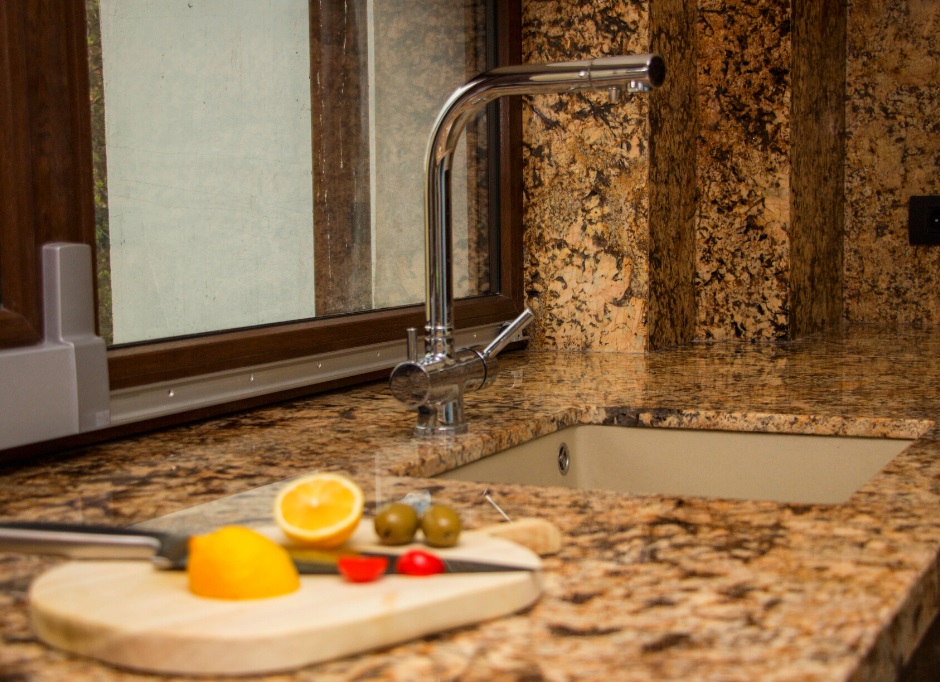 Border countertopst they are an increasingly popular choice and this is really well-founded. Not only are they beautiful, but they also have a number of other advantages over other top materials. There it is 5 reasons to choose granite for kitchen countertops.
1. FUNCTIONALITY
One of the most important things to consider in any change you make in the kitchen is the functionality. This material is heat resistant, so you don't have to worry about burning hot pans. It is also resistant to moisture and scratches. A granite countertop keeps the kitchen clean and hygienic for longer.
2. RESISTANCE OVER TIME
According to specialists during a 30 years, the laminate top must be replaced three times. A wooden countertop must be replaced twice in the same period of time, as well as requiring repairs several times between replacements. How many times will you have to replace the granite? Zero. Granite lasts, also, twice as much as other popular stone materials.
3. VALUE
Studies show that granite countertops can significantly increase the value of your home. Not only do they improve the look of the kitchen, often a decisive factor in the purchase of new homes, but it retains its value for decades. Often, you may recover up to 100% from your investment. when selling your house.
4. EASY MAINTENANCE
A properly sealed granite countertop is easily the most suitable material you can choose for your countertop. It will resist staining and the accumulation of bacteria and can be easily cleaned with special maintenance solutions.
5. NATURAL BEAUTY
We all want an attractive kitchen, but also functional. You want to enhance the beauty of the space with any improvement? You will definitely do this with granite countertops. Natural stone fits perfectly with any style of arrangement.
Consultants Agricin I am always at your disposal. for custom tours both in Showroom-the Agricin as well as in Agricin Stone Gallery for choosing materials and customizing the offer.