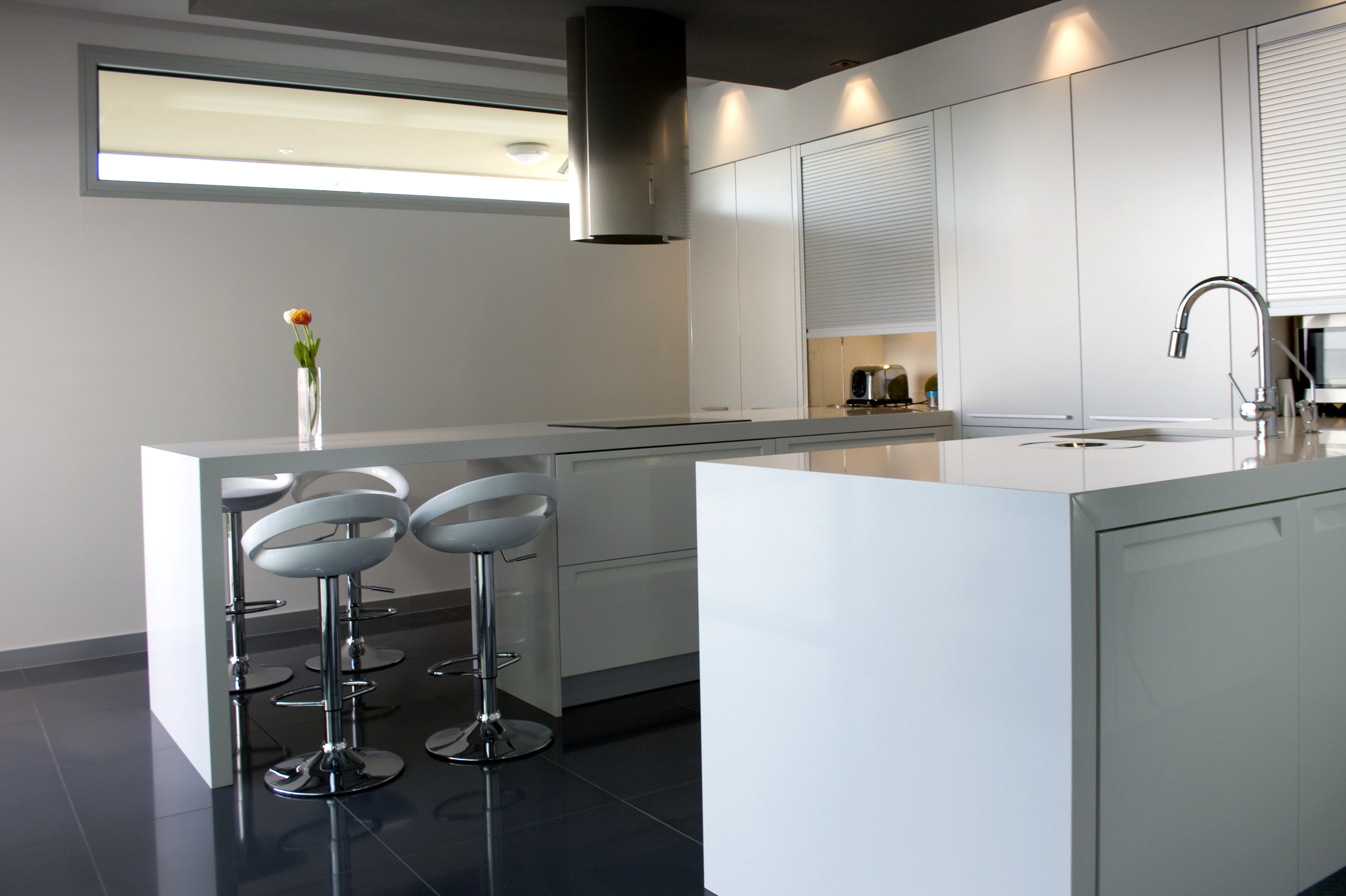 Worktop is an essential element in the kitchen, it is the place in which the most important things happen in this space and even in a house.
But, more than that, the worktop is the one that sets the tone of the room, but also that conveys a certain emotion, to your space.
The importance of the countertop in the decor of a kitchen or work space, consists, in, what kind of material, what finish and what design is chosen for this countertop.
Some trends this year help us to have an overview of what is worn in terms of countertops in interior design.
Quartz countertops are still in the foreground, they being introduced as a sophisticated alternative, top for granite countertops. This natural stone has long dominated the worktop scene, especially in residential spaces whose owners want something sustainable, strong and looking great.
But, the disadvantage of this type of material is that it is porous, which means liquids like water, wine and oils can seep into the surface, causing stains. More than that, encourages the existence of bacteria on the surface of the countertop. This issue, can be, but efficiently, by applying a porous surface sealing solution, at least once a year, turning it into a non-porous one.
On the other hand, quartz is completely non-porous and does not have to go through a sealing process. This means that it is extremely resistant to staining with liquids, being one of the most hygienic worktops.
Added to this is the fact that this material is incredibly durable, which makes it very durable and so we can understand why it is the preferred choice for personal homes, but also for hotel or even medical workspaces.
We can find quartz worktops in many colors and finishes, close even to those of natural rocks, and this trend seems to be a long one.